Introduction
Lipothera is a cavitation device used to reduce fat through lipolysis treatment. It helps to reduce body fat and cellulite through ultrasonic cavitation without surgery. Low-frequency energy are utilized to produce air pockets inside and outside of fat cells, increase molecular motion and reduce body fat. Lipothera is widely used by medical clinics and esthetic professionals worldwide.
LIPOTHERA
LIPOTHERA is a cavitation device for fat removal using ultrasonic waves,
It is a non-surgical beauty device that can effectively reduce fat and cellulite.
Ultrasonic cavitation is the principle of direct destruction of fat cells by reaching the fat layer with low frequency.
As a cosmetic and medical technology with excellent effects in reducing body fat,
It has been loved by many medical clinics, aesthetic and spa shops for a long time.
WHAT MAKES CAVITATION EFFECTIVE FOR CELLULITE REMOVAL
1
Cellulite is formed when connective band called septa underneath our skin weaken overtime, creating small pockets and gaps in our tissues.
2
Cavitation applies pressure to fat cells by transmitting low-frequency ultrasound waves and causes the fat cells to disintegrate.
3
When these fat cells are broken, it transformed into liquid form that our body recycle and use as energy source.
4
Cavitation removes fat cells, improves and tighten the weaken cells to remove visible cellulite through a completely pain free and quick procedure.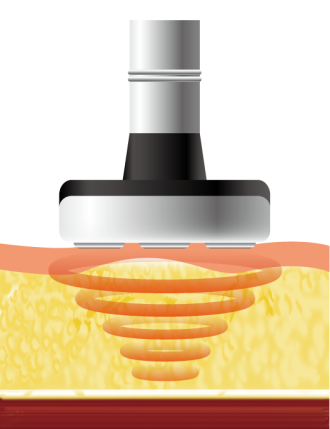 ① Sending low-frequency sound waves to fat cells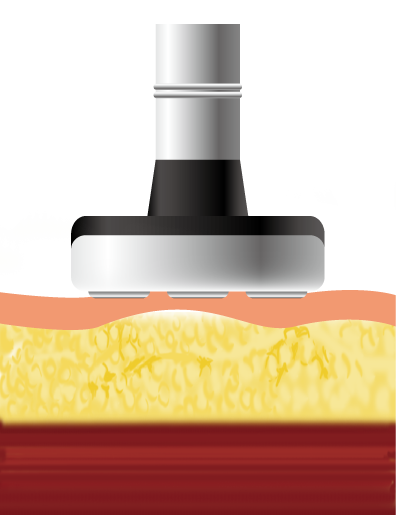 ② Break fat cells by producing numerous air pockets inside and outside of fat cells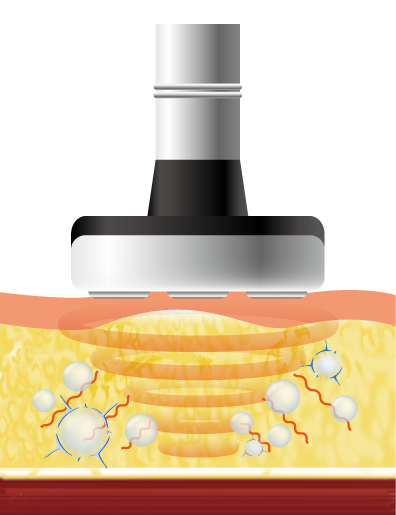 ③ Enhanced molecular motion causes fat cells to rupture and dissolved
Advantages of Cavitation
Does ultrasonic cavitation work? Yes, there are real and measurable results showing that it helps reduce fat on the targeted area. However, results might vary depending on individual's health history, body type and other unique factors.
This non-invasive treatment is suitable for all gender and have promising result in reducing circumference size (abdominal, waist, hip, thigh).
Ultrasound cavitation is the perfect option for people who would like to enhance their appearance or simply have a better body contour without having to take excessive measure such as surgery. It is quick, painless and comfortable procedure with zero recovery time.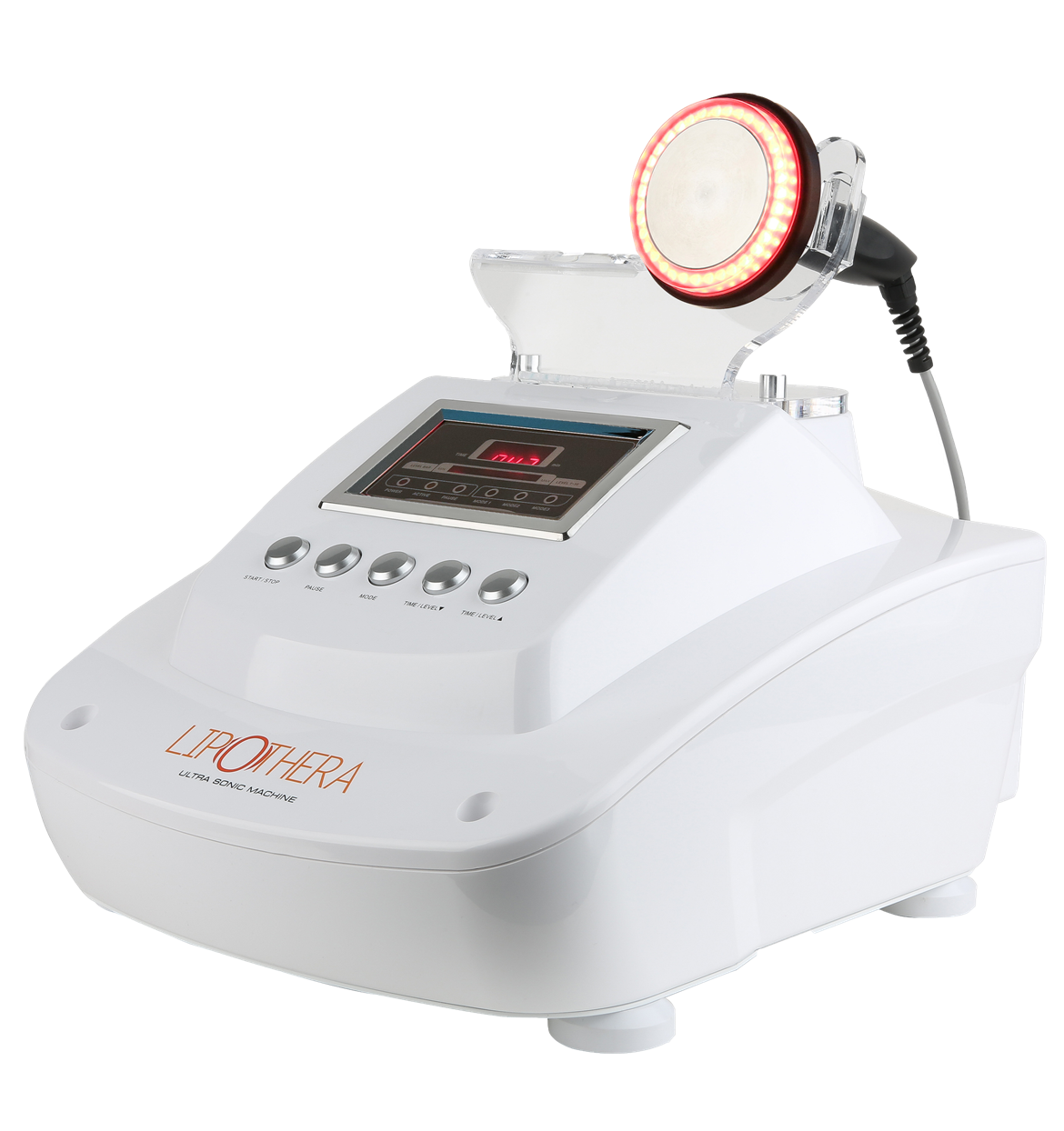 TREATMENT PROCEDURE
Cavitation head moves in a circular motion in one direction during treatment. It is strongly recommended that both operator and patient understand the procedure for each region before treatment.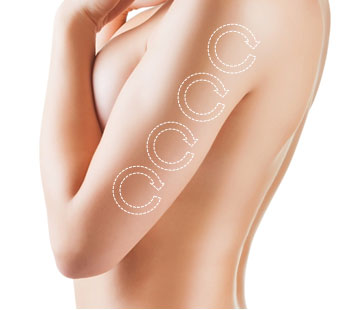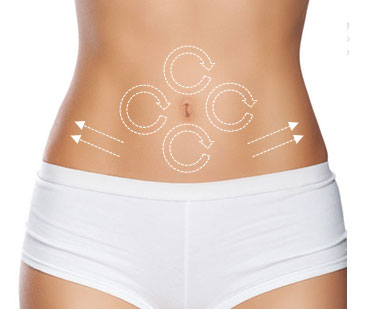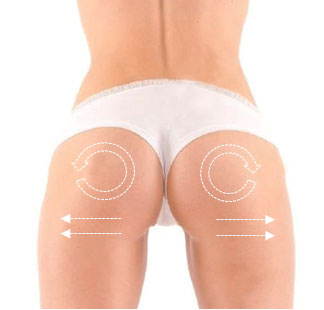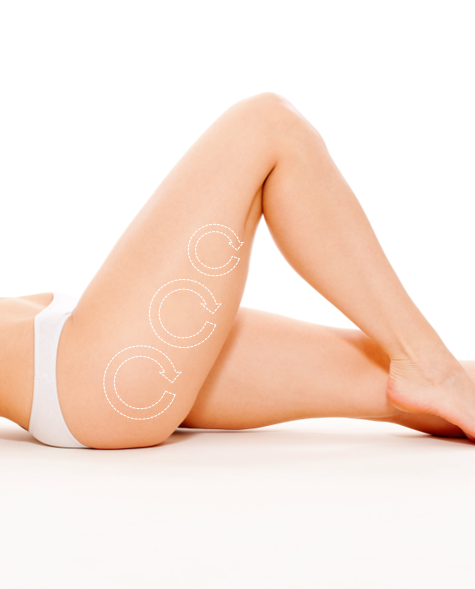 CCavitation Do's and Don't
Move the cavitation head slowly.
Move the head around treated with little pressure.
Treat only on non-lymph nodes area.
Apply gel on the targeted treatment area prior to treatment.
The gel enables smooth movement of the cavitation head during treatment.
Move the handle continuously during treatment to avoid stagnant pressure on one place.
Drink plenty of water prior to and following treatment to encourage fat and toxins elimination through lymphatic and urinary system.
Wipe and clean the cavitation head after used.